Texte sur bandeau
sur bandeau ligne 2
National Technical University of Athens
ABOUT

NTUA was founded in 1837 at about the same time as the modern Greek State, just after the Greek War of Independence of 1821 – 1828. It consists of nine Academic Schools. Eight of them deal with pure Engineering Sciences including Architecture, and one of Applied Mathematical & Physical Sciences.
It is structured according to the continental European system for training engineers, with an emphasis on solid background. In each School a five year studies program leads to a Diploma equivalent to a Master in Engineering or Science. The valuable work of NTUA and its international reputation are due to its well-organized educational and research system, the quality of its staff and students, and the adequacy of its technical infrastructure.
NTUA graduates were pivotal to Greece's pre-war development and to post-war reconstruction. The graduate engineers who staffed public and private technical services and companies were and remain by general consent, equal to their European counterparts. Many have been elected to distinguished teaching and research positions in well-known universities all over the world.
The code of operation and development, considered as one of the best European University Statutes, defines that the main strategy of NTUA in the new millennium, is not only to maintain its position as an outstanding and internationally recognized public university of science and technology, but also to strengthen that position as regarding all its basic operations. All other strategies, aims and actions must be compatible with this basic strategic choice.
A PROMINENT PLACE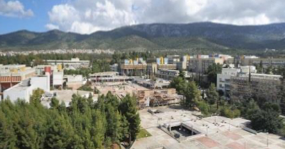 NTUA holds a prominent place in the international academic community as a distinguished state university which promotes science and technology. This place is also due to the postgraduate degrees which it awards. They are of a high standard and enjoy international prestige. The main aims of the NTUA's postgraduate studies are to maintain and strengthen quality, to enhance international recognition of the degrees granted and to pursue cohesion between education, research advancement and scientific depth.
INTERNATIONAL PARTNERS NETWORK
NTUA has a network of international partners within and beyond Europe, not only for studies and research at all levels, aiming at the directly concerned group that are students and professors, but also for administrative staff - combining in that sense academic knowledge with a solid and up to code administration, an essential component of managing smoothly a higher educational unit.

RESEARCH AND ENVIRONMENT

Education and scientific research are NTUA's equal and interrelated priorities. The research programmes that are undertaken at the Institution are subject to established academic standards and are funded by NTUA's own resources by the General Secretariat for Research and Technology (GSRT) and other public bodies, by the European Union or by private sector companies in Greece and other countries.
Research is conducted in 130 officially established laboratories under the supervision of the academic staff. According to recent data, NTUA currently boasts approximately 5,000 postgraduate students, of which 2,000 are enrolled in Interdisciplinary Postgraduate Studies Programmes (I.P.S.P.) while the remaining account for Ph.D. candidates.
KEY FIGURES
1 Campus, 1 Complex, 9 Schools, 300,000 sq.m. of installations
512 faculty members, 4.090 external collaborators, 23.914 students
Leading academic institution in Greece and the only one in the top 400 institutions worldwide (QS World Universities Ranking 2016)
33rd position of the world's best schools by specialty for The School of Civil Engineering
In 67th place worldwide among technological universities
194 laboratories (140 of which are certified) with 1423 ongoing national and European research projects in 2015
More than 3.000 scientific papers publish annually, more than 20.000 citations.
Of the 120.000 qualified engineers active today in Greece, the majority (over 40%) are NTUA graduates.