Texte sur bandeau
sur bandeau ligne 2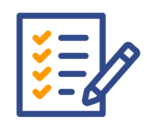 FREQUENTLY ASKED QUESTIONS
You will find below the answers to frequently asked questions regarding STRAINS (programme, application process, etc).
All of the countries below are considered Programme Countries:
Austria, Belgium, Bulgaria, Croatia, Cyprus, Czech Republic, Denmark, Estonia, Finland, France, Germany, Greece, Hungary, Iceland, Ireland, Italy, Latvia, Liechtenstein, Lithuania, Luxembourg, Malta, Netherlands, North Macedonia, Norway, Poland, Portugal, Romania, Serbia, Slovakia, Slovenia, Spain, Sweden, Turkey, United-Kingdom.
Any country that is not on this list is considered a Partner Country.
Yes you can, students in their last year of BSc study can also apply before the application deadline. They need to show proof of their studies with a duly signed and stamped statement that declares they are currently in their last year. They need to include the transcript of records showing all courses completed and all uncompleted courses for which they are enrolled. The statement should mention in which month they are expecting to obtain the diploma.
You have to choose at the moment of application under which nationality you wish to apply. Only the nationality you indicate in your application form will be considered for the scholarship.
If you have spent more than 12 months in any programme country within the last 5 years before the date of application, you are considered automatically as a programme country applicant.
The purpose of this document is to prove your current place of residence so your current address. Which means your address needs to appear on the document as well as the date of issuance of the document and your name. The place of residence should be verified on the basis of the provision of:
a residence certificate issued in accordance with the candidate's municipality normal registration rules, or;
a certificate from the candidate's place of work, study or training issued by the employer or institution in question.
Both documents must have been issued within 12 months before the submission deadline.
Be careful we won't accept "work certificate" from the company you are working in. We want to have your current personal postal address and not your working address. We won't accept your birth certificate either.
As a proof of residence, you can provide a utility bill for example or a letter written by your employer/university attesting your postal address. The document must fulfill the requirements written above (name, postal address, date). If you don't have such a document you can ask your town office to provide you a certificate/letter of residence with all information written above.
All applicants are required to indicate the contact details of their referees on our online application platform. Make sure that the chosen referee will be able / willing to send a reference letter for you. Candidates are required to indicate an OFFICIAL institution email address, the precise name of the referee's institution as well as information about the institution.

After having filled in this information, an automatic email will be sent to the referees you have chosen, asking them to upload their letters.
To whom should my recommendation letters be addressed? Reference letters can be addressed to the "STRAINS Academic Board".
Is there any specific format to respect? No, there isn't.
Be sure that your referees did upload their recommendation letters, otherwise your application will not be considered as complete and valid.
This document may be different depending on the country you come from. In some countries, it is automatically notified on the diploma or transcript of records. If this is the case for you, you do not have to provide another document.
Here are some examples found in different documents:
First or second class honours (upper division).
The student was ranked 5th out of 73 students in his/her class.
The student has the second best CGPA among all graduate students in his or her programme.
If it is not mentioned in your documents, please ask your university if they can provide you with such a letter. If this is not possible at all, do not upload any documents in this section.
You can apply without an official English test (TOEIC, TOEFL, IELTS, Cambridge…) if your mother tongue is English or if you can provide a letter from your university attesting your medium of instruction is English.