Texte sur bandeau
sur bandeau ligne 2
Wrocław University of Science and Technology
ABOUT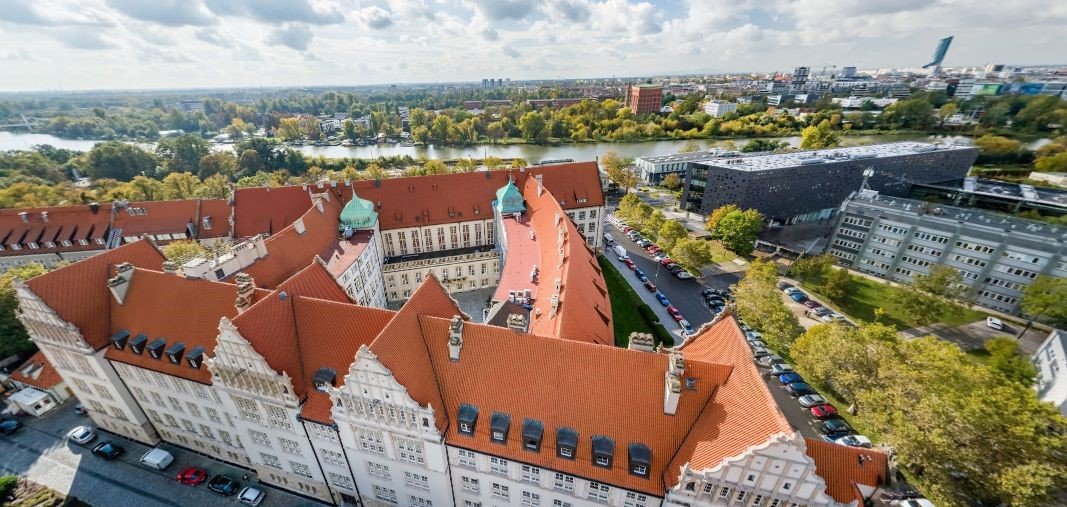 Wrocław University of Science and Technology (WUST) was established in 1945. It is one of the largest and best technical universities in the country, one regularly ranked among the best in the national rankings and a member of the European University Association, the European Society for Engineering Education.
Thanks to its innovative research, WUST have been a leader in innovation for years, and in this respect, rank top in the reports of the Patent Office of the Republic of Poland. On average, the university files over 100 invention and utility model applications a year.
SPACE-AGE CAPABILITIES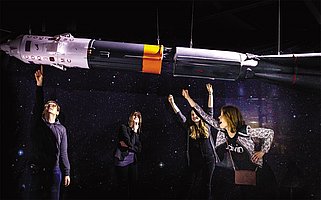 WUST students are a group of exceptionally active and creative young people. Operating in over 200 scientific circles, organisations, and culture-dedicated sections, they are conquering outer space and the virtual world as the designers of self-sufficient Martian settlements and the best cabin for suborbital flight crews as well as people responsible for sending a special grapple into the earth's orbit and building a hybrid rocket.
RESEARCH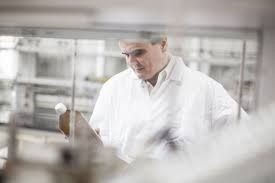 Wrocław University of Science and Technology units responsible for conducting scientific research are the Departments, whose number currently amounts to 74. All scientists carry out their research in twelve disciplines within three fields:
engineering and technology,
strict and natural sciences,
social sciences
Each year, a number of our original technical solutions, patents, inventions, and technologies used in industry obtain patent protection. Over the past ten years alone, WUST have been granted 2 568 patents, in which respect is the national leader.
The university has 814 educational laboratories, 215 research laboratories, and 12 accredited laboratories.
WUST geared towards providing services to companies that seek innovative products and modern technologies or those in the market for a supplier of solutions entailing the design and implementation of systems for managing, controlling, and monitoring processes and technologies. WUST laboratories are authorised to calibrate instrumentation while offering tests and services consisting in assessing the conformity of products, systems, and installations with EU standards.
The world-class scientific research conducted by the university's staff and the tertiary institution's perfectly equipped laboratories are bearing fruit in the shape of cooperation with many domestic and foreign companies. The university's students enjoy opportunities to take part in job placements, internships, or implement the practical parts of their thesis projects at branches of well-established companies worldwide, e.g. Microsoft, IBM, LG Nokia, COMARCH, KGHM, Credit Suisse, Volvo, or Ryanair.
INTERNATIONAL NETWORK
The number of people from abroad who choose to study at Wrocław University of Science and Technology is growing every year. With them in mind, the university is constantly modifying and improving its offering. At the moment, WUST already have 45 educational programmes delivered in foreign languages.
The University staff work closely with researchers from all over the world as well as international teams. The result of these activities is 500 jointly developed papers published every year.
KEY FIGURES
23 535 students
1 317 foreign students (including 1000 on full-cycle programmes)
69 nationalities represented
508 doctoral students and 336 people at the Doctoral School
4 000 employees
2 134 research and teaching staff
13 faculties
126 buildings
215 laboratories
5 944 registered inventions, including utility models,
17 905 publications in journals on the ISI Master Journal List
16 327 publications in JCRI indexed journals