Texte sur bandeau
sur bandeau ligne 2
ABOUT THE STRAINS MASTER PROGRAMME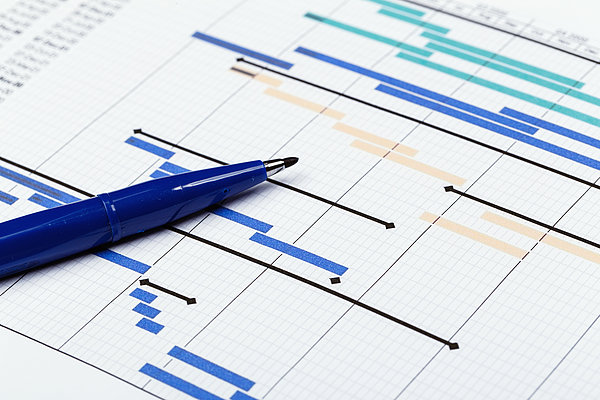 The educational aim of the programme is to qualify students to a level of excellence in one of the 4 specialised fields of Mechanics:
Computational Mechanics
Mechanics of Structures
Mechanics of Materials
Material Design & Properties
This 2-year study program of excellence, leading to 120 credit Master's diplomas was designed to meet the renewed international demand for qualified graduates with dedicated training and experience in fundamental and advanced mechanics.
The programme offers mobility across 5 European sites with the objective for the student to do at least 2 or 3 mobilities within his course.
The programme courses are taught in English at all partner institutions and are structured according to the following scheme.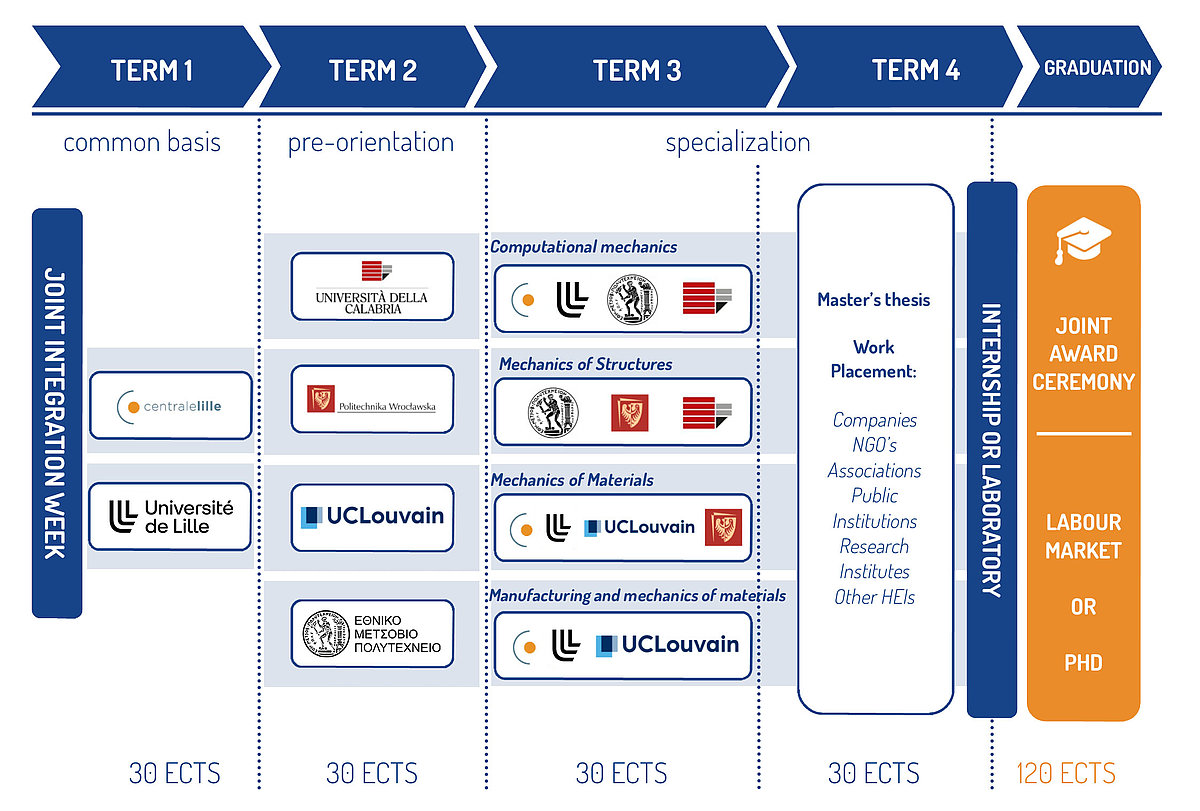 DISCLAIMER: Please keep in mind that all mobilities have to be validated by the STRAINS Academic Board.
Students will be asked to make three mobility wishes (in order of preference) before every semester. The wishes will be presented to the Academic Board and the final decision will be made based on the students' wishes, the equal distribution of students between STRAINS institution and the student ranking (based on the grades obtained in previous semesters).
First common term in Lille, France (30 ECTS)
All students will be welcomed in Lille and will participate in integration events, including compulsory workshops (including seminar by guest speakers) and field-trip.
The goal of this first term is to provide a strong fundamental background in Solid Mechanics to strengthen students background to the level required and to enables them to reach a similar level of knowledge before tackling more specialized or applied topics at partner institutions.
Second pre-orientation term (30 ECTS)
The second semester gives a first thematic orientation to the student path.
At UNICAL (in Italy), the orientation is clearly oriented towards Civil engineering, although numerical methods are taught at a high level of generality and many acquired tools in these courses can also be used in Mechanical engineering.
At WUST (in Poland), the concepts and methods are taught at such a level of abstraction that the application spectrum is wide and can engage students interested in Mechanical engineering or in Civil engineering.
At UCLouvain (in Belgium), the courses allow the students to acquire a pervasive knowledge of the mechanics of materials and related manufacturing technologies in the range of Mechanical engineering.
At NTUA (in Greece), the courses are designed so that they may be followed by either a Civil or a Mechanical Engineer, with some of the courses being of common interest to both disciplines.
Third specialisation term (30 ECTS)
Students can follow courses at semester 3 in another place than the one of the Master thesis at semester 4 but within the chosen specialization. There are many possible student mobility paths and it may happen that every student of a same intake has a different path.
Fourth specialisation term: work placement and master thesis (30 ECTS)
The Master thesis will be written based on work placement either in an industrial or applied research environment, research laboratory of a partner university on a joint topic or in an associate partner organisation or any other company, NGO's, or institution offering oriented topic for the master thesis. In any case, an agreement will be signed between the student, the company/laboratory/organisation where the work placement takes place and the host university chosen by the student for the fourth semester.